We've moved.  New Place, New Look.
Come check us out at our brand new store in Rancho, near the intersection of Foothill and Haven in the Terra Vista Town Center.
Cellular Skate
10768 Foothill Blvd. Suite 100
Rancho Cucamonga, CA 91730
Same Cellular skate. Same great clothing & gear. Same great prices. All in a new, much better store.
Looking for a unique gift? Cellular Skate has rare and unique boards that you and your friends will love.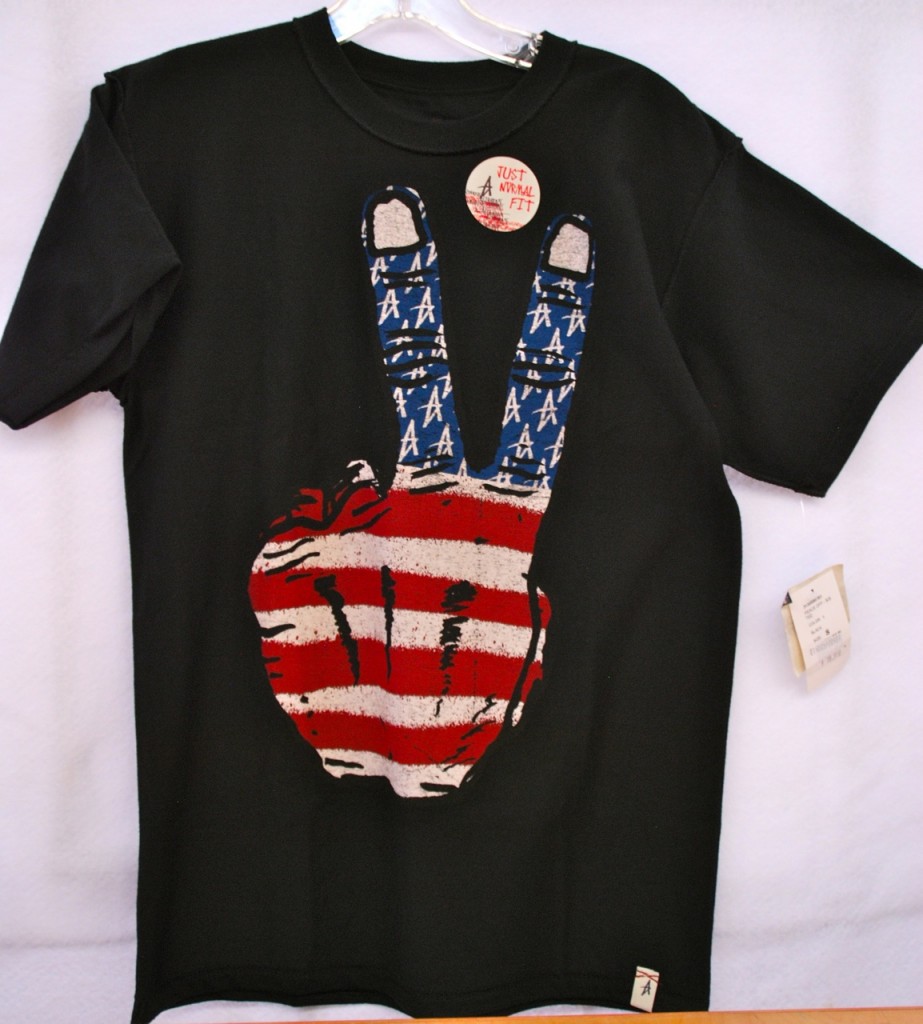 Happy Fourth of July America!
We decided to change it up a bit by giving you a better glimpse of the great products in our store. This shirt is just one of many apparel choices that await you when you come in to Cellular SkateShop.
Check out the pages links on the right to see some sample images of our store, decks, longboards, shoes, clothing, and accessories. We will be updating much more often in the future to let you know what we have available here for all you locals who know that Cellular Skate is a great place to shop.